Happy Birthday parkrun!
On the week that parkrun celebrated it's 14th birthday, the 9000th runner crossed the finish line at Preston parkrun.  At least it was dry!
Runners
351 enthusiastic runners crossed the finish line this week and there were a lot of PBs doing the rounds too, despite a false start.
Volunteers
A massive 28 of you volunteered and put on Preston parkrun for us this week, including several of us pulling double, triple and quadruple roles.  Thank you so much to all of you, particularly those of you who stood up on the day and said you would help, it was a huge relief.  A big shout out to all our pacers, both regular and first timers, you help so many people that don't get to thank you because they can't breathe properly when they've finished!  Of the runners who have passed 200 runs, 61% of you have your all important volunteer shirt, well done!
Visitors
As always, Preston proved to be highly popular with the tourists (which is only right and proper) and attracted visitors representatives from England, Scotland, Wales and Australia, including guests from Brockwell, Cuerden Valley, Edinburgh, Fell Foot, Haverfordwest, Linwood, Milton Keynes, Princes, Sandgate, Scunthorpe, Southampton, Victoria, Witton and Woodbank.  Please continue to spread the word about how gorgeous our parks are and come again soon!
Milestones
150 - Margaret Lupton
50 - Michael Daly, Patrick Daly
PB Corner
56 PBs and not one lousy photo of the poor PB bell.  How lonely and unloved do you think it feels?  Come on people, get it rung and get those pictures on Flickr.  Well done to all of you.
Spotlight on:  Pacers
Pacers.  Probably the most sought after volunteers by PB hunters everywhere (you know, the PB hunters among you who don't share your photos to Flickr.  Yes, you.  I'm not bitter.  Honest.)  On the first Saturday of every month not only is it the week I grace you with my presence as run director, but these lovely people take their parkrun to help pace you around at a set time.  We have all times available from 18 to 40 minutes on the bibs, but we need the bodies in them to run.  Unless you have figured out that spell in the sorcerers apprentice in Fantasia?  Wait, have you?  Share. So what do you need to do to become one of these desirable people?  All you need to do is have a watch and the ability to run at a certain pace, ignoring the pleas of your cohort to slow down, you're killing them.  The aim is to finish a couple of seconds under, so that those who want to be just under a certain time (30 minutes is popular) can achieve that.  Some Sean Sweeney's among us have the ability to finish to the second.  Others do not!  But as Andrew always says, if you're not happy with our pacers, you can have your money back.
Announcements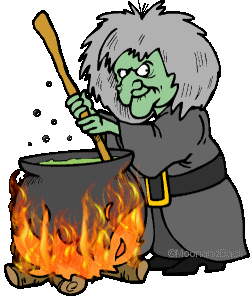 Halloween is on it's way!  Beware an influx of all things mythical, magical and undead on the 27th October.  Cakes and costumes please!  Get planning.
And don't forget...
- follow us on Twitter @PrestonParkrun
- like us on Facebook www.facebook.com/prestonparkrun
- Volunteer by emailing prestonhelpers@parkrun.com
And now for the stats...
Preston parkrun
Event number 315
6th October 2018
This week 351 people ran, jogged and walked the course, of whom 28 were first timers and 56 recorded new Personal Bests. Representatives of 23 different clubs took part.
The event was made possible by 28 volunteers:
Ashraf M KAZEE • David Sion WRIGHT • Lynn BROWN • Robert BROWN • Felicity CROSS • Kelly DAY • Sean SWEENEY • Stephen COUGHLAN • Howard SIDERY • Angela Elizabeth TRANTER • Andrew John TRANTER • Elizabeth Helen TRANTER • Warren CROOK • Rick MAY • John CARRUTHERS • David COWBURN • Shane COLLINS • Jeanette WHITHAM • Robert Ian CALDERBANK • Jonathan FORD • Amanda BERRY • Andy WHALEY • Vikki GREGSON • Andy LEA • Pam WOOD • Martin J WOOD • Alex PROFFITT • Eddie HAMILTON
Today's full results and a complete event history can be found on the Preston parkrun Results Page.
The female record is held by Becky RIGBY who recorded a time of 17:21 on 15th April 2017 (event number 245).
The male record is held by Robert DANSON who recorded a time of 15:31 on 26th August 2017 (event number 261).
The Age Grade course record is held by Marian HESKETH who recorded 92.30% (21:38) on 3rd December 2016 (event number 225).
Preston parkrun started on 12th May 2012. Since then 9,003 participants have completed 71,667 parkruns covering a total distance of 358,335 km, including 13,726 new Personal Bests.