This week's non running report comes courtesy of relatively new core team member, and uber tourist, John Buchanan, thanks John. Pictures sourced by me (Sue) so apologies if I've picked the wrong ones! I've tried to find something for every mention of wildlife....

"As some of you may know, I like to combine parkrun with a bit of bird-spotting- it helps distract me from the difficulty of the actual running part! As a fill-in due to the lack of a real parkrun to report on again this week I thought others might be interested in a piece about the birds that share the Prom Park with us parkrunners. So here is a write-up I have put together assembled from past experiences...
Great- not touring this week that means Maldon Prom and a lie in
I'm watching the clock. Must get up now. Must get up. Up now but am I now too late? Have I still time to walk/ jog to the park? How long did it take last time? I could take the car but no, can't do that again, too embarrassing- someone will notice! OK let's go but better run it. (There's a bird singing as I rush across Wantz Road. It's winter- must be a Robin)
Across the zebra crossing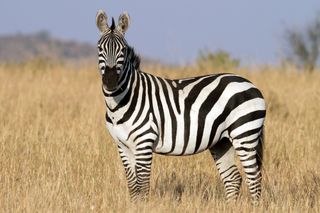 and into the park and there it is- the green shelter rendezvous in the distance- start in sight and still got ten minutes! Plenty of time after all...
As I traverse the football pitches at a more leisurely pace there are a couple of small black and white birds wagging their long tails as they run back and forth over the grass- a pair of Pied Wagtails.


I arrive at the meeting point and it's all "hello"s, "how are you?, "isn't it a cracking morning?" (hopefully!)
A bit of briefing (and some hand clapping) and we're off...
All concentration at the start is on negotiating the conversion of a 300 hundred strong stationary crowd of people, buggies and dogs
into a stream the width of the gap out of the amphitheatre. Some hurdle the wall to get by but I see this as a too high risk strategy- too much chance of tripping. The Starlings
take a break from stealing crumbs from under the cafe tables to watch us go by.
First lap of the Marine Lake and still a need to concentrate on where I am going before the runners string out. A quick glance to the left and there are some shapes on the water-
I'll have a better look next lap. Over the bridge and through the amphitheatre and first time up the hill... And how can it be that steep? But it is... (I have been to some of the country's hilliest parkruns but I still defy anyone not to feel the slope of the Maldon cafe hill).
Past a couple of encouraging marshals, down past the pirates and the skateboard park. And then the wooded section. If its April or May then there might be a singing Chiffchaff
or Blackcap,
announcing the start of Spring.
Next, the Prom. This is where the weather makes the biggest difference to your running- somehow there is always a wind from some direction or other. Looking to the muddy river side there maybe hundreds of feeding birds but it's hard to make them out. Most likely Dunlin (small ones)
or Redshanks
(middle sized ones) or Black-tailed Godwits (big ones)
. This winter there have been some Avocets
as well- black and white- easier to spot...
In the winter, you might see some small ducks too on the mud- these are Teal. Drakes have green heads and a white line along the top of their flanks if you get a good view.
As we approach the Lake there is a cloud of gulls- Black-headed Gulls.
And maybe a few of Lesser Back-backs
and Herring Gulls- these are the ones that terrorise the kids at the Plume...
At the Lake itself a bit more time to see whats there... The regulars are always there- the pair of Mute Swans, Mallards, Coots and Moorhens.
If you spot black ducks with white flanks they are Tufted Ducks- a pair or two breed each year.
The small bunches of feathers that keep diving underwater are Little Grebes.
And then the amphitheatre again and the hill again, ready for the last lap, which always seems longer? On one parkrun day I was much surprised to see a Muntjac deer
running past the galleon as we went by the play area! They are increasingly being seen around Maldon and I suspect this one wandered through the fencing during the night. Must have got a bit of a shock when all the parkrunners appeared!
Out along the Prom towards Byrthnoth again and a chance to look out at the estuary again before a 180 turn and the run back towards the fantastic view that is our town. By this time I am normally thinking only of survival and of hoping not to be overtaken again. As you head around the reeds of the Lake once more, you may hear the repeated warbling of a Reed Warbler.
In recent years they have been appearing around the Lake. Their physical feats put ours to shame. Between last summer and this they will have flown all the way to Southern Africa and back without any map to guide them and or Strava or Garmin achievement badges for motivation.
And finally the hill again. One last, third time and then the finishing straight and glory!
Our Prom Park is a fantastic place for birds. There can be other wildlife to see as well- the Delph Ditch is good for dragonflies and butterflies and occasional Water Voles.
Seals have been seen from the sea wall. We are lucky as parkrunners, arriving early in the morning we see the park at its best- when it is still quiet and often catching a window of early morning sunshine before clouds close in later in the day. Hopefully it won't be too long before we can enjoy it again!
Do let me know if you have any wildlifey questions and I will do my best to answer them!"
John