When I talk to people about parkrun and junior parkrun one of the things I'm often heard saying is that "although it's called parkrun there is absolutely no pressure to run all, or even some, of the event. People are just as welcome to come to parkrun if they want to walk the whole way round". Indeed, one of the best things about parkrun and junior parkrun events is that you can run, or jog or walk at entirely your own pace. This makes it accessible to those who could never envisage running 2k or 5k and creates an environment where people truly feel welcome no matter what their speed: after all, you get your wristband or t-shirt regardless of your finish time!
A few weeks ago I wanted to put this '"you can walk if you want to'" policy into practice, and decided to walk, and not run, my home event at Ashton Court. As someone who enjoys being at the 'pointy end' of parkrun and endurance events being towards the back of the field gave me an entirely different perspective.
First, instead of seeding myself close to the front, I hung back and let everyone else go – watching them all snake up the rather arduous climb that marks the beginning of the course. From this position at the rear I was able to take in the rainbow of colours, the variety of shapes and sizes of the people participating, notice the huge age range and watch the different strategies play out as people started off fast and then slowed down, or perhaps hung back only to speed up as the event progressed. It was great to see quite a few fellow "walk and not run'ers" who also seeded themselves towards the more pedestrian end of the pack.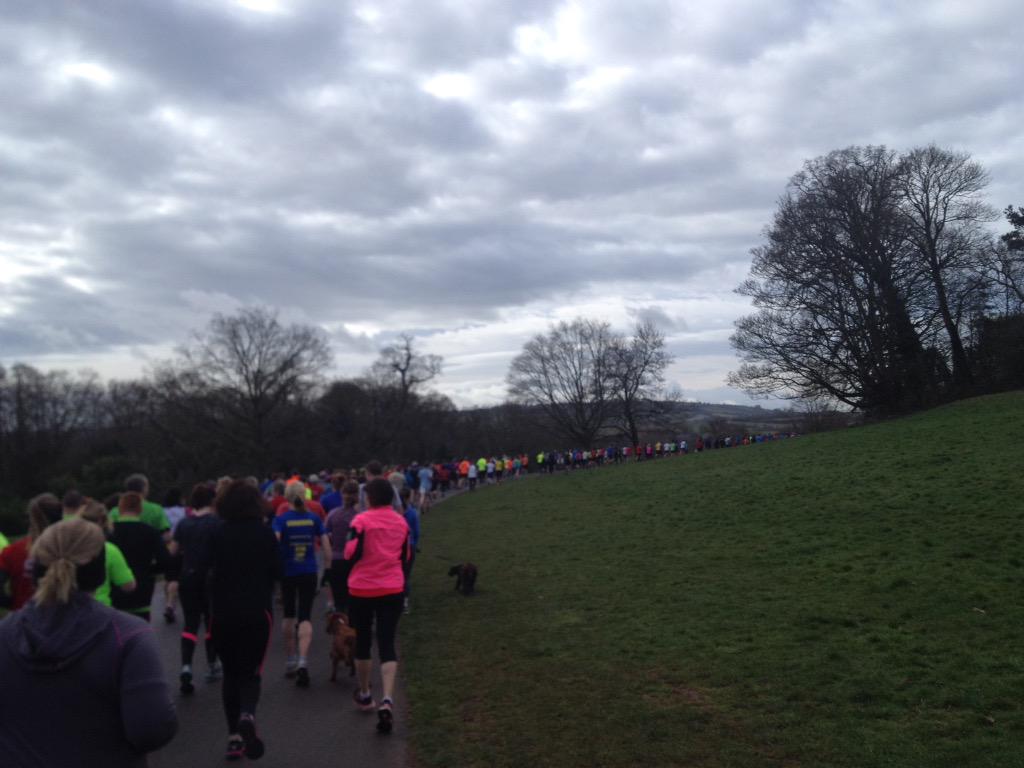 It also gave me the chance to listen to people's conversations (a polite way of saying that I enjoyed eavesdropping!). I heard a few women talking about the fact that it was their first run, and how they had finally summoned up the courage to take part, I heard people greeting each other like old friends, thanking the marshals and other volunteers and, most strikingly, I heard an exchange between a father and his young daughter. She must have been about eight years old, and they were adopting a run/walk strategy. Run for 10 metres or so and then walk for a little while, and repeat. Ashton Court parkrun winds up past a deer park and I saw them stop and the child stood fascinated by the deer that were grazing there. They remained on the side admiring these graceful animals before restarting their run/walk strategy up the hill. If I had been trying to smash out a PB I never would have even glanced to my left to look at the deer, or heard the awe in the little girl's voice.
It was about this time that I fell into walking step with a South African gentleman and his daughter, who must have been about 15. We spent the remaining 4k or so talking non-stop about a wide range of issues, from her studies at school and the Duke of Edinburgh Award, to my time living and working in Nepal, triathlon training and South Africa and its culture. We crossed the finish line together, with none of us achieving a PB in terms of time, but having a PB in terms of experience. If I hadn't walked the parkrun that day I very much doubt our paths would have ever crossed, and my day would have been all the less enjoyable for it.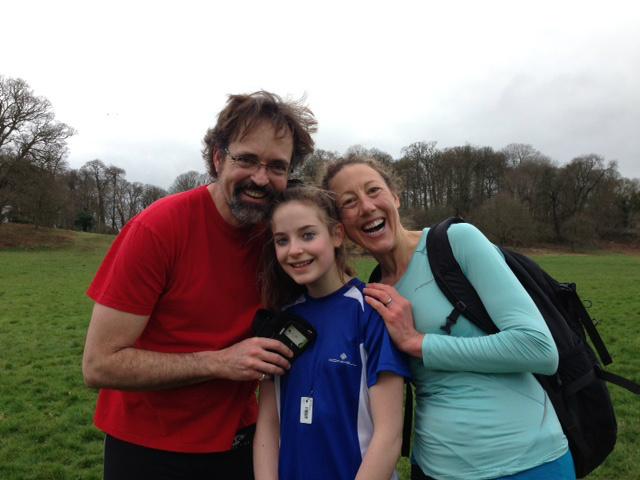 The same goes for junior parkruns. I have walked alongside four years olds, as their little legs scamper along. It's the child's event but by walking with them I, and the parents, get to share in their experience. And almost every week at Little Stoke juniors there are children who love to volunteer alongside their parents. It's not through running, but through volunteering, that they have the opportunity for shared family teamwork and fun.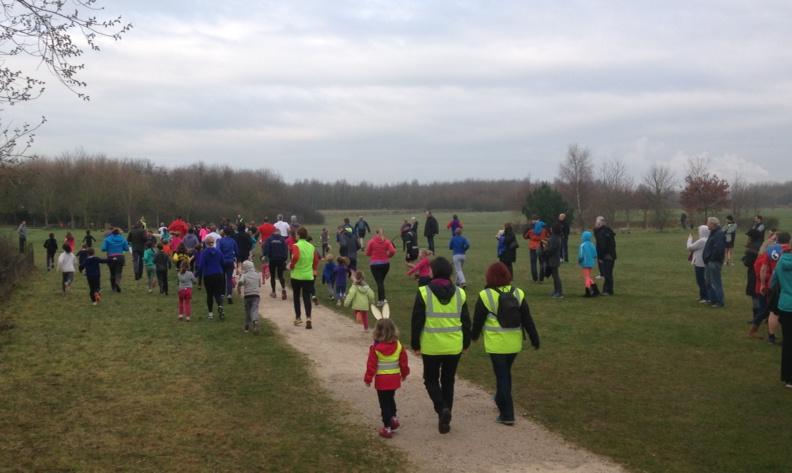 My park-walk opened my eyes to all of these varied, and wonderful, interactions between children and their parents: interactions that maybe wouldn't happen without parkrun as the glue binding them together.
Of course there is a place for activities that children do alone, which foster independence and confidence. There's also a place for running as hard as you can and trying to smash out a PB time, as I know all too well! But there is also an important place for those who want to walk, stop and look at the deer, smell the flowers (literally and proverbially) and take time to get to know new people ... In my mind that could the best PB you can ever achieve.
Happy running, jogging or walking!
Chrissie